Genetica® raised $ 2.5 million from leading Silicon Valley unicorn hunters in 30 days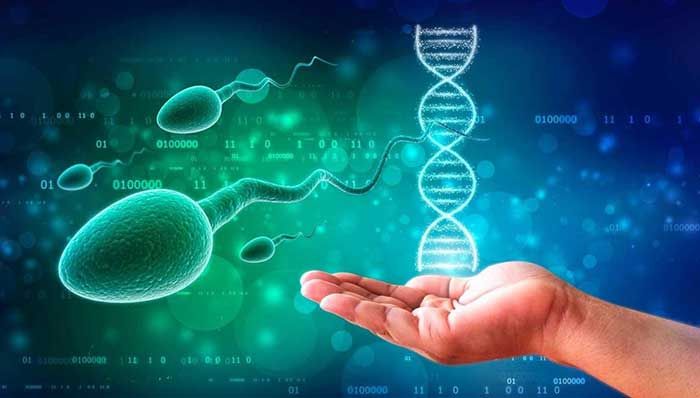 Proprietary gene - decoding technology company Genetica closed $2.5 million Pre-A series within 30 days from start to finish, from leading Silicon Valley "unicorn hunters".
Genetica®, a genetic decoding company that develops and owns patented technology, has raised $ 2.5 million in Pre- A series from Silicon Valley's unicorn hunters to expand its operations in Southeast Asia.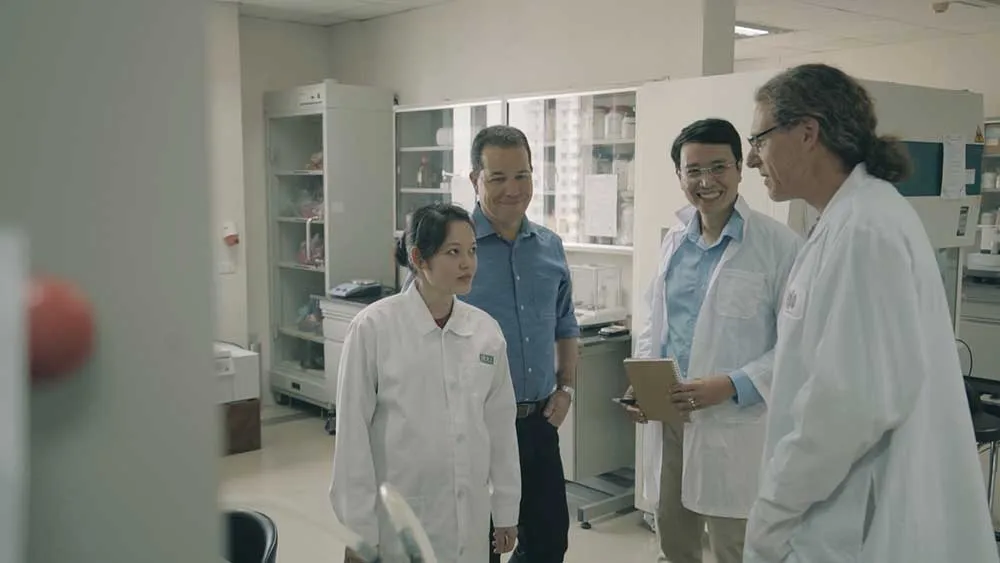 According to Genetica's founding team, the reasons for such a record-setting short time of fund-raise is explained by:
1. Proven Proprietary Gene-Decoding Technology focusing on  the underserved Asian population. Its proprietary gene decoding chips have been recognized by world leading gene test provider Thermofisher to be one of the most intensive in decoding Asian genomes. According to BCC Research dated December 2020 (Direct-to-consumer Genetic Testing Global Market and Technology), the lack of proprietary technology for Asian genomics decoding has led to a conservative projection of only 14% contribution of Asian genomics data in world database by 2025. Developing such a state-of-the-art technology requires the combination of Machine Learning competency and Molecular Biology deep expertise, plus years of R&D by bioinformatics scientists.
2. Completed product-market-fit, with clear revenue model. This is evidenced by the ability to recruit more than 10 thousand users in first few months of go-to-market, and eyeing a 10x growth in 2021, marking Genetica as one of the fastest growing gene decoding technology companies in the region.
Genetica applies its proprietary state-of-the-art technology and world-class lab standards to decode hundreds of genes and nearly a million variants to provide its users in-depth and personalized reports on optimal plan for fitness and diet plan; children development and critical illness prevention (cancers, diabetes; stroke…).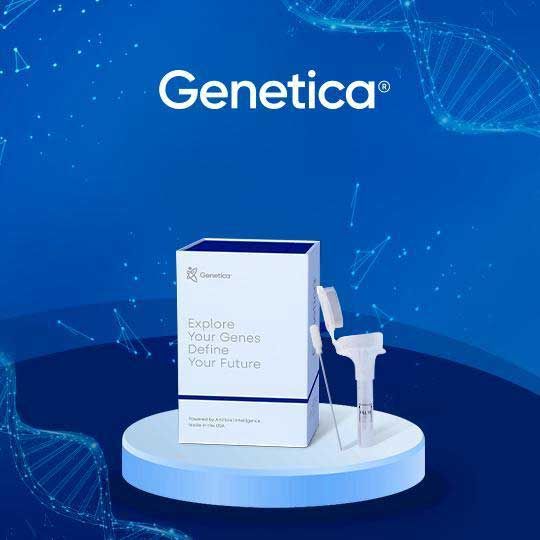 Genetica founders' team has not only secured just capital. A deeper look at who the investors are has indicated a clear sense of world-class caliber. One of such legendary names is Dave Strohm, a life-long partner at Greylock Partners which backed giant techs like Facebook, AirBnB, Gofundme, Instagram, LinkedIn, Dropbox...in their early days.
Another legendary name of Genetica's early investors is Craig Sherman, Partner and Managing Director of Meritech, an early investor of Facebook, Roblox, 10XGenomics, Salesforce…
Another valuable investor is Guy Miasnik, a well-respected tech entrepreneur who co-founded Athoc that was later acquired by BlackBerry in 2015 at the valuation of $300 million.
Genetica's founders' team believe in value-adding investors who have a strong network and expertise in nurturing companies which are capable of developing proven technology and set out to genuinely add value to its users.
About its founders:
Genetica's founders are diverse with complimentary backgrounds who have widely gained respect in their field. The three co-founders have brought their deep expertises to pull off one of the fastest growing health-tech companies in the region.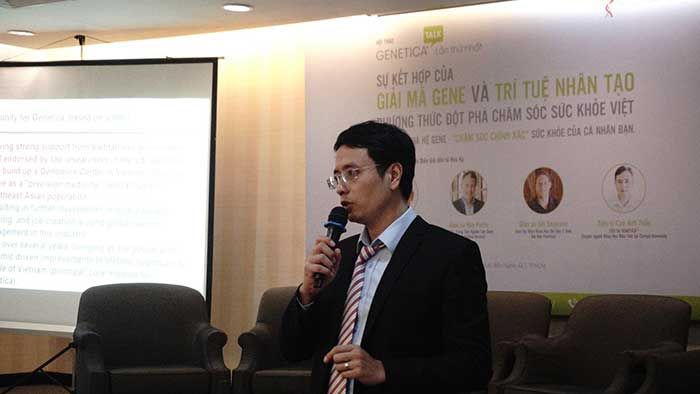 Their CTO, Dr Tuan Cao is in charge of developing its state-of-the-art machine learning applied for decoding Asian genomes. Tuan Cao was previously a senior engineer lead in the Google Data team in SanFrancisco. Before co-found Genetica, Tuan led the data team of a hundred-million USD dollar start-up Datometry. Tuan is a Phd in Computer Science from Cornell University - USA.
Their CSO, Dr Duyen Bui is the brain behind patented proprietary gene testing chips. Duyen leads the science team and lab team is San Francisco and works with the Head of Science from leading genetics players such as Thermofisher to work on leading-edge problems and innovations.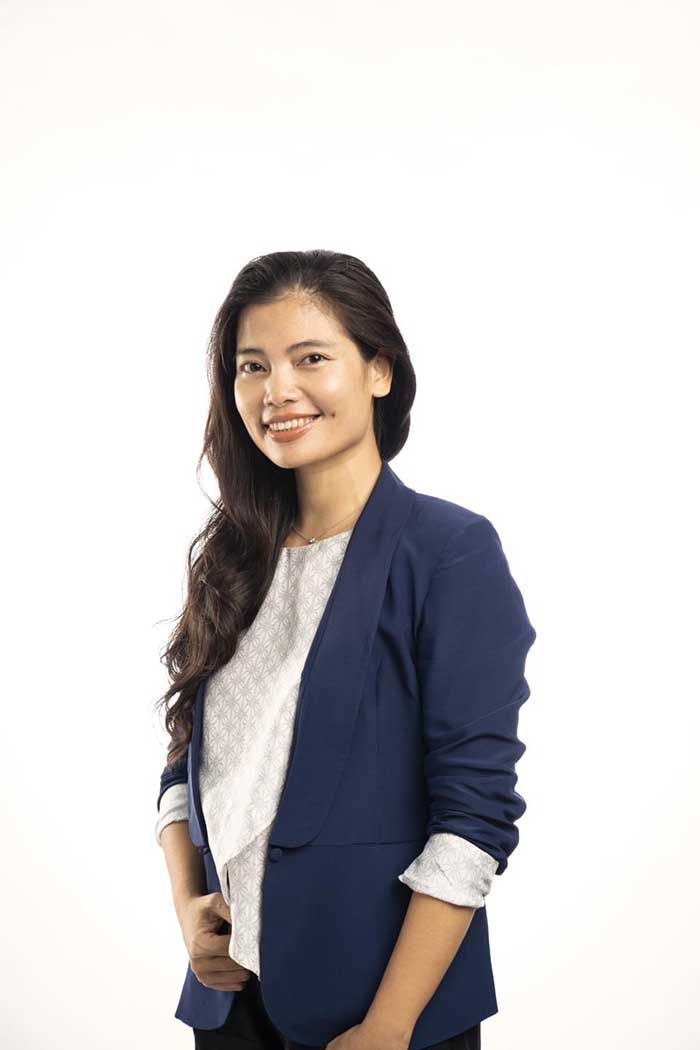 Giang Pham, CXO, leads its business and expansion. Giang has been a no-stranger in the investment community. Giang has earned most of her wealth and community's respect from her long 10-year tenure at Mekong Capital, and retired as the only Vietnamese Investment Partner at the time. Giang has co-led with two other American partners the success of Mekong Capital consumers product portfolios companies whose names include VAS, MBW, PNJ, DGW…
As being pushed for a bit clarity on the next fund-raise horizon, the company have indicated that they are selectively talking to prestige funds who are having track records in working with consumer tech to expand regionally.
"As we have had more and more validation that our proprietary technology has been at the forefront of serving Asian's population toward the inevitable precision medicine and personalized preventative care, we look to partner with those who genuinely understand the technology and pursue positive social impact in a long-term manner. That same set of values that we're looking for in our potential capital partners."