Many Vietnamese startups and talents who have lived abroad for many years said that Vietnam has many opportunities to develop technology and come up from a developing country.
In the draft document submitted to the XIII Party Congress, the role of science, technology and innovation is emphasized, is one of the important drivers of socio-economic growth in the coming period. .
In the context that the whole world is entering the Fourth Industrial Revolution, many experts believe that developing science, technology, and innovation is a wise strategy. In order to develop science, technology and innovation, in addition to the role of "midwife" of the State, human resources play a very important role.
Over the past years, the startup movement is taking place strongly across the country. Along with that, many scientists, entrepreneurs, engineers, university lecturers ... Vietnamese people in the country have also returned to the country to contribute and start a business. Zing had a talk with a number of Vietnamese startups and talents, including those who used to work at companies such as Google, Amazon ... to get perspectives, "donation" on the scientific development path technology, as well as attracting talent in this area.
In particular, it is expected that by the end of November, the Prime Minister will also have a dialogue with the startup community within the framework of the National Innovation Startup Festival - Techfest 2020. This is the largest annual event for the startup community. Innovation in Vietnam, chaired by the Ministry of Science and Technology and Central Ho Chi Minh Communist Youth Union with the participation of hundreds of startups.

Hung Tran assessed that socio-economic development based on science, technology and innovation is a wise strategy, and many countries around the world are also stepping up.
Founder of GotIt! For example, most of the largest companies in the world today are technology companies, from inception to development into the world's top value companies takes only a very short time. Meanwhile, investment in technology does not require too great a resource, but can bring very high value.
However, Hung Tran said that it is necessary to define the development of science, technology and innovation as building high-value technology products, not processing technology for high salaries. than other industries. Without breakthrough innovative products, he stressed, the position of the economy will never be changed.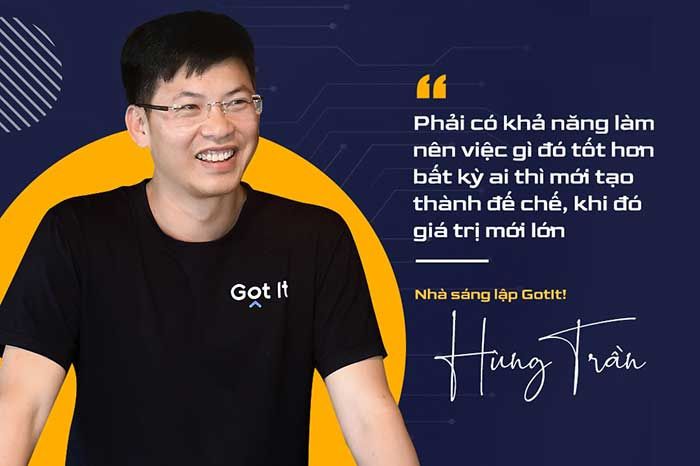 To develop science, technology and innovation, the founder of GotIt! Vietnam thinks that Vietnam needs to focus on training high-quality human resources, capable of research and creativity.
"Must be able to do something better than anyone to create an empire, then the value will grow," he said.
Hung Tran said that Vietnam can pursue some new fields to the world, such as artificial intelligence (AI), robotics technology to rise in the future. At the same time, it is necessary to apply scientific achievements, the technological foundations of the world, to solve the problems posed by society, to create new values. This will create opportunities to emerge compared to other countries.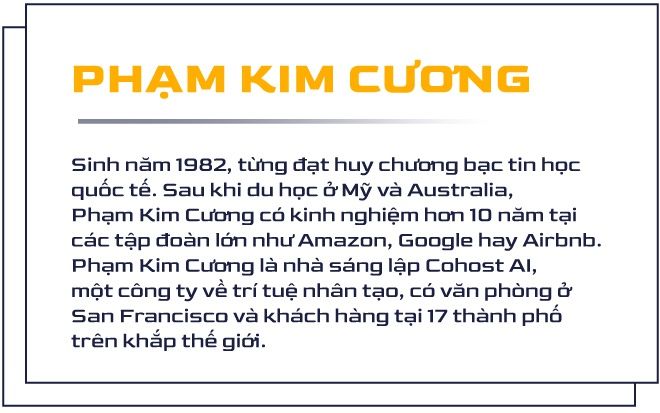 Pham Kim Cuong believes that to create companies like Google, it must go from university. In the US, universities encourage research and bring products to market. The schools also create conditions to attract excellent students, attracting talented people from countries around the world.
He emphasized that if you want to innovate, you must have research, if you want research, you must have good people. The first thing is to attract talented people and direct them to research and solve life's problems.
"Vietnamese talents are so many, how do they do more research and apply them into practice will achieve great developments," he said.
To solve the problem of investment resources in science, technology and innovation, Pham Kim Cuong said that the Government needs to create conditions for many private investment funds, venture capital funds, and angel investment. , State funds ... are allowed to operate, seek and invest in potential technologies.
"Like in football, to hit a goal you have to lead the ball from the back of the field up to the opponent's goal. Investment funds will help the ball reach its destination, "he said.
Finally, Pham Kim Cuong assessed that Vietnam has many opportunities and a good environment for science and technology development, and has very useful support networks. He wishes more and more overseas Vietnamese to come and contribute to the country.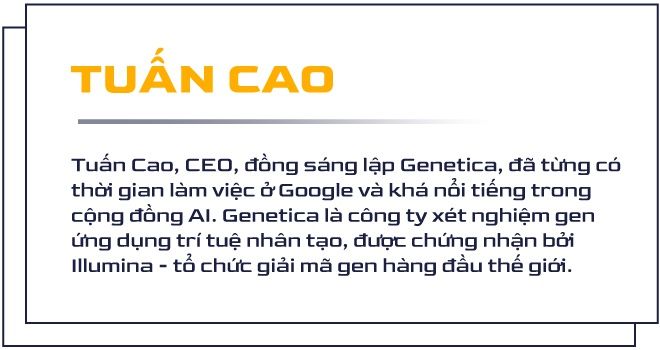 Tuan Cao assessed that the Vietnamese market is on the way of integration, with many opportunities for technological development. In particular, he assessed that Vietnam is very promising in the AI ​​field, because it has a wide impact on many industries and fields. As a person with many years of applying AI in health, Tuan Cao thinks that the application of medical technology can help Vietnam rise in this field in the world.
Mr. Tuan assessed that Vietnam has a team of good doctors, a large population that can develop advanced medical technologies for Asians. Technology will help doctors diagnose more accurately, make treatment regimens for each individual, with different locations and conditions.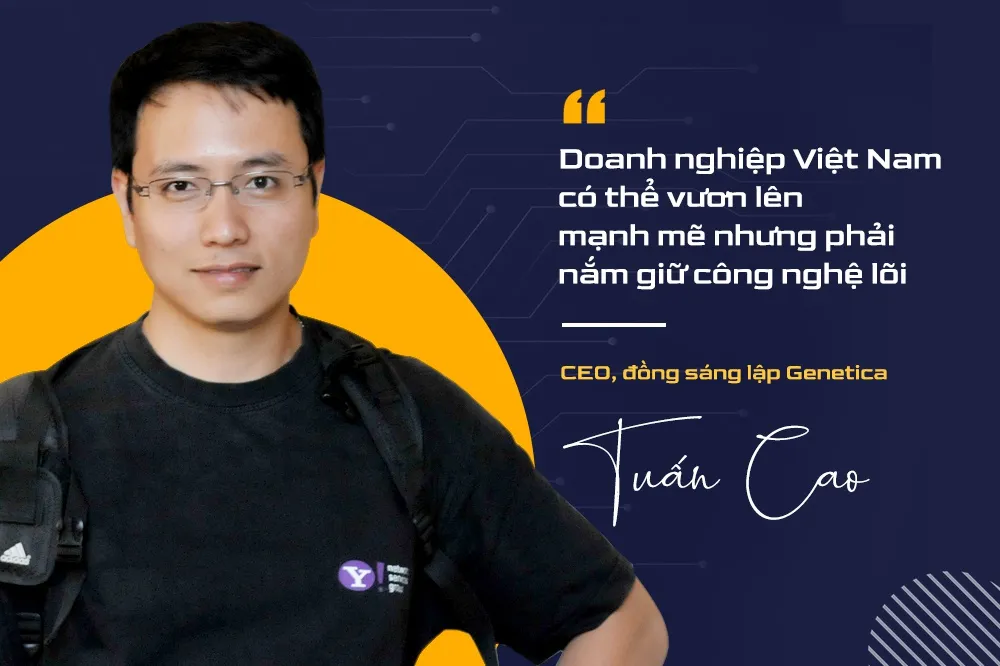 In order for Vietnamese businesses to thrive, Tuan Cao said that they must hold core technology. "Without core technology, another business could easily imitate it quickly, and do it faster," he said.
Talking about resources to invest in science, technology and innovation, Tuan said that we should not worry too much about money. According to him, when there is good technology, American companies and foreign investment funds will come and pour money into Vietnam by themselves. Therefore, it is necessary to focus on technology development in parallel with selecting investors with vision, investing in technology from the "infancy" period.
He also suggested that the Government should have legal corridors, standard fund systems, standards ... to facilitate the development of science and technology. It is necessary to have preferential tax policies to attract talents, to compete compared with other countries in the region and around the world.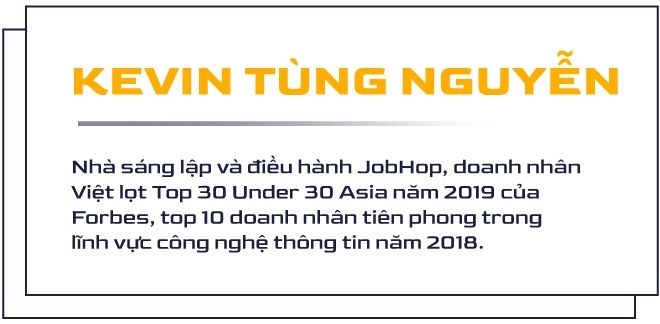 To accelerate the development of the digital economy and innovation in Vietnam, Kevin Tung Nguyen said that it is necessary to focus on three factors: Education background, entrepreneurship, free development environment.
He said that there should be educational reform, focusing on training to serve the creative economy. It is necessary to prepare future human resources with an open mindset to absorb new changes and knowledge about science and technology.
"This force will be a solid foundation for the development of digital economy, science and technology and creative thinking", he shared.
Kevin Tung Nguyen also thinks that entrepreneurship is an important factor. Accordingly, enterprises cannot survive without profits, but profit is not the purpose but the result of the enterprise pursuing the realization of its ideal. Thanks to the spirit of business, the company will easily absorb new processes and new technologies in the business and production process.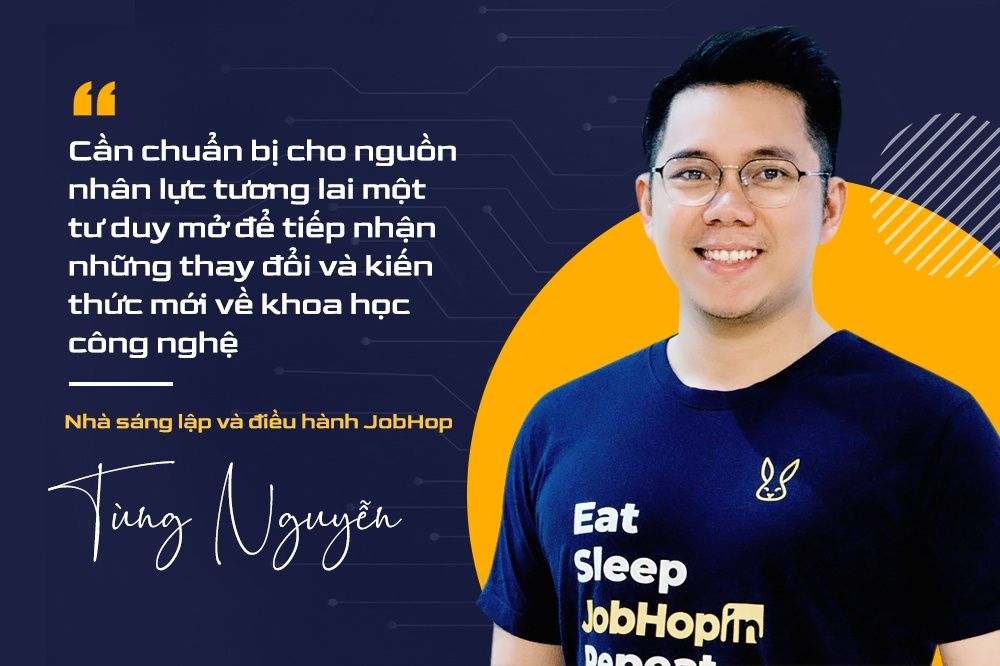 In addition, he also emphasized the need to create an environment of respect for differences and freedom of criticism. Without a space of academic freedom, there is no creativity, no science and technology development, there will be no knowledge economy.
To attract talent, Kevin Tung Nguyen said that the country creates an open environment with open policies, creating conditions for international students to return and contribute. The capacity of the domestic higher education system can be self-enhanced by inviting foreign higher education providers to open branches or programs to cooperate with domestic schools.
CEO JobHop also said that it is necessary to create a reasonable working environment and salary, carry out more ideological campaigns, help students understand and feel the importance of returning and dedicating to the home country. an ideal as well as the mission of every citizen. He also wants the State to have funds to create conditions and support talented people to return home, thereby forming motivation for international students to return and reducing brain drain.
Source: Hieu Cong - zingnews
Graphics: Phuong Nguyen